R&B singer-songwriter Maki expresses longing about a lost love in his new single "Saan?" which will be released on digital platforms this Friday (Mar. 31).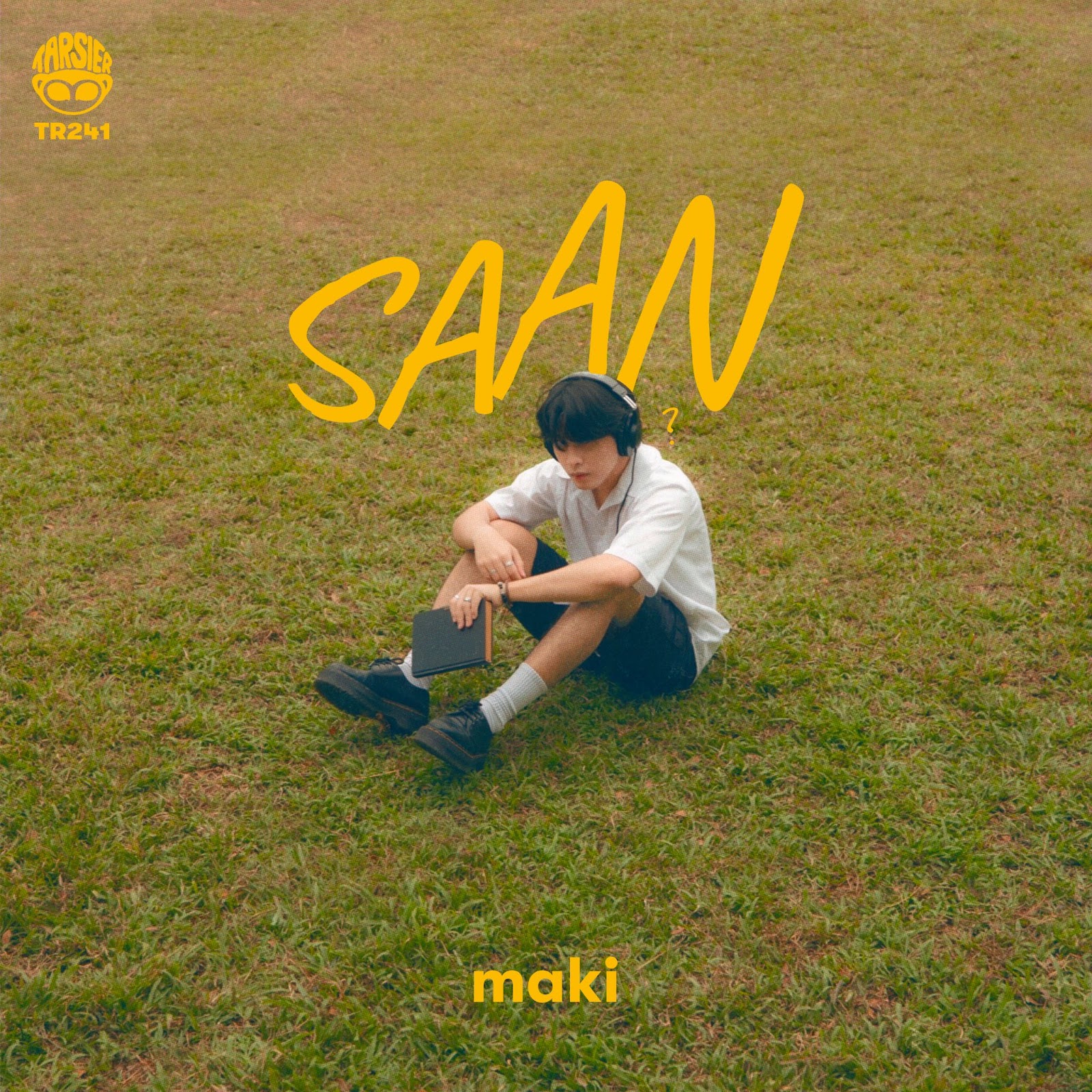 The pop-alternative track takes listeners on a journey of pining for a love that slipped away. With the help of Nhiko Sabiniano of Nameless Kids, who produced the song, Maki composed the track and was able to deliver a fresh yet melancholic sound that depicts the feeling of being left alone.
"This song is definitely best fit for people who struggle trying to explain the feeling of 'sepanx.' 'Saan?' expresses the yearning and the effort made when trying to return to the locations where you used to spend time with them in hopes of running into them there once more and while you reminisce, you search for the part or reasons where it went wrong," he said.
Maki initially teased the song on TikTok by posting a series of snippets which went viral and reached over 500,000 views for its sentimental sound and lyrics.
"I'm not gonna lie, I was taken back. 'Cause having a viral cover of a song is already a really big thing to me but going viral because of something you created and poured your heart and soul to says a lot. I feel really special with the amount of support this song is getting," he expressed with gratitude.
Through his new single, Maki hopes to give comfort and solace to listeners as they process their own heartbreaks.
"Cry until there's nothing left. Grieve until it gets old. Every bad memory that lingers in your mind can and will always trigger your emotions. So let the tears flow as it should be. After that, reflect and redirect your focus on other things," he shared.
Being one of the freshest faces of OPM, Maki brings his unique child-like view on life by writing songs that evoke good memories, peace, and calmness. Some of his musical influences are Mariah Carey, The 1975, Michael Buble, Beabadobee, Harry Styles, Ariana Grande, and Taylor Swift.
He became well-known on TikTok for covering OPM and K-pop hits such as "Pasilyo," "Shoot Out," and "After Like." His debut single "Halaga" released under Tarsier Records has gained over 45,000 streams across different platforms. Maki also released a R&B version of the viral hit "Gusto Ko Nang Bumitaw" which earned over 800,000 streams on Spotify.
Find comfort with Maki's new single "Saan?" which will be available on various digital music platforms this Friday (Mar. 31). For details, follow Tarsier Records on Facebook, Twitter, Instagram, TikTok, and YouTube.