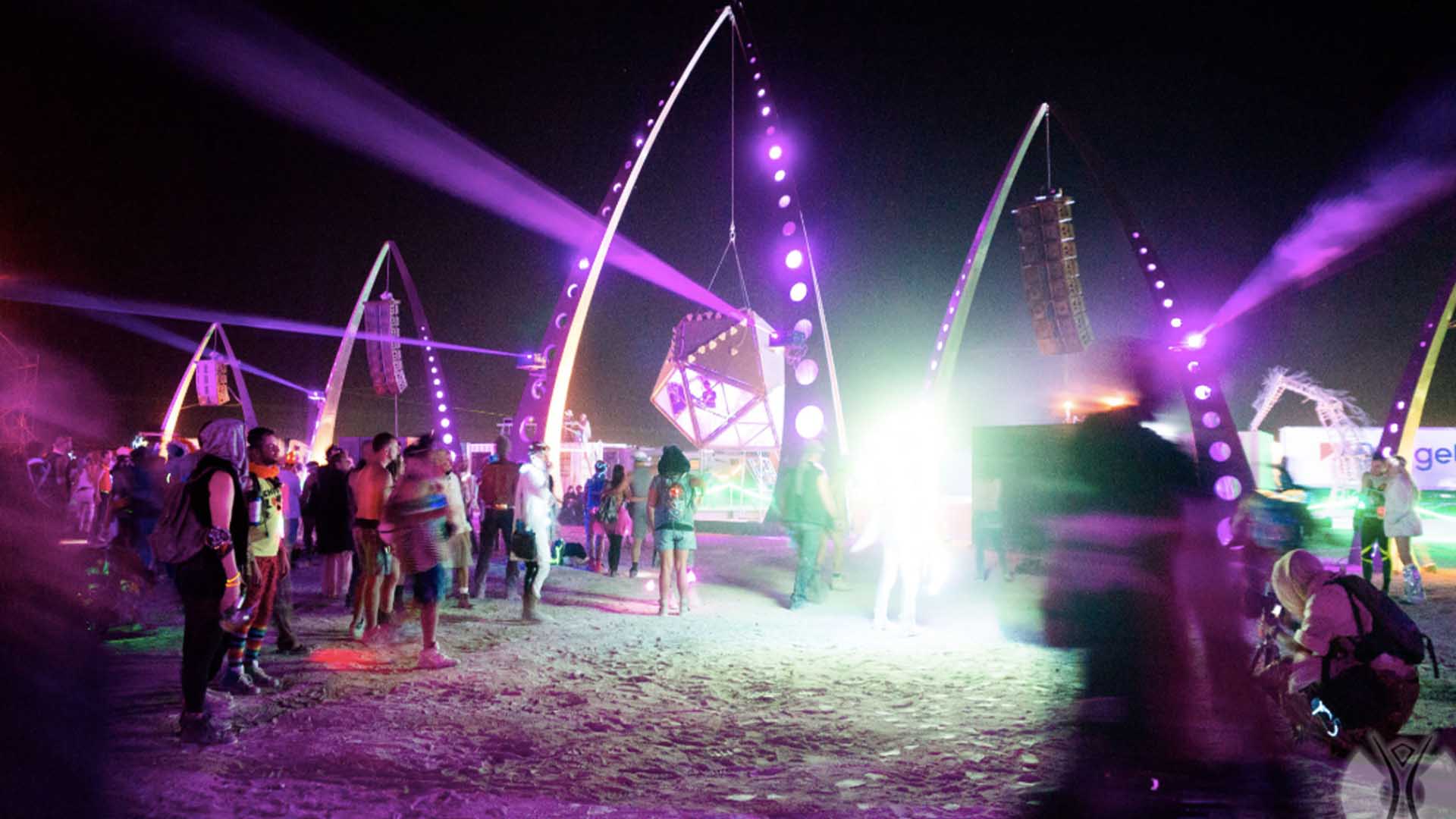 If you've been to a rave anywhere and are really into the EDM and Techno scene, you might have heard of the Burning Man festival and the so-called "burners". Don't worry, we're as confused as you. Who knew that there's an event as big and as frequented as Coachella in the middle of the Nevada desert. More than this, it's actually a 9-day arts thing that is attended by celebrities, influencers, and people who are really freakin' fascinated with this Burning Man culture.
According to its webpage, "Burning Man is a network of people inspired by the values reflected in the Ten Principles and united in the pursuit of a more creative and connected existence in the world." Wait, which 10 principles are we talking about here? It goes on to say, "Throughout the year we work to build Black Rock City, home of the largest annual Burning Man gathering, and nurture the distinctive culture emerging from that experience."
But Burning Man is not technically a festival as it does not book entertainment, instead, performers participate for free. "Burners" basically live as a community, sharing music, food, arts, drinks and well, drugs. Nick Bolton of The New York Times wrote, "While drugs are technically illegal, they are easier to find than candy on Halloween." There is also one distinct feature of Burning Man, there's no money involved – "burners" share everything. So, what we've gathered so far is that it's one big party.
In 2018, more than 70,000 attended Burning Man including those wealthy tech CEOs and first-time "burners" were asked to roll around in the dust upon arrival. It's such a massive event that tickets sell out quickly with a reported 26,000 within the first half-hour of selling in 2018. The New York Times mentioned that the event "has been the annual getaway for a new crop of millionaire and billionaire technology moguls, many of whom are one-upping one another in a secret game of I-can-spend-more-money-than-you-can."
If you're intrigued, tickets can set you back $425 or more – assuming that you want to live the full "burner" experience. But if you can pass off as 12 or under then you can go for free.
Photo Credit: Burningman.org