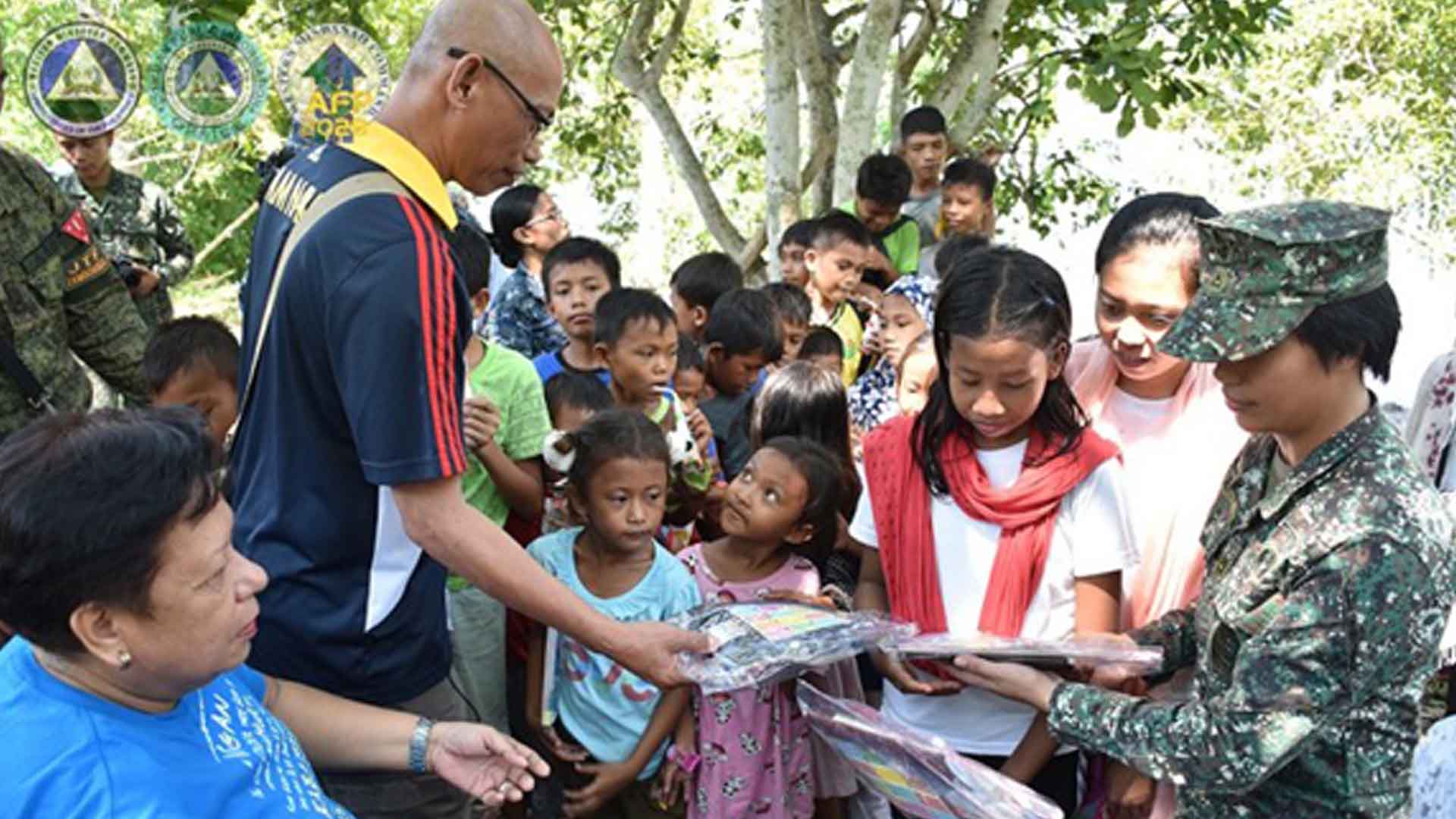 Some thirty families in Barangay Bolong here received food packages and other supplies from the Western Mindanao Command (Westmincom).
The packages and supplies distributed by Westmincom on Sunday, through its Civil-Military Operations office, included food packs and used clothing.
"Help will always be extended by us to the Filipinos, especially to the underprivileged, as we remain the armed forces you can trust in this campaign for growth and stability in Mindanao," Lt. Gen. Cirilito Sobejana, Westmincom chief, said Monday.
Sobejana said that soldiers also visited the site of the mosque, which is currently being constructed by troops and civilians in Sitio Mananang, Barangay Bolong.
Through Brigada Masjid, Sobejana said the Marine Battalion Landing Team-11 (MBLT-11) and the Erth-Ul Mustafa Organization started the construction of the mosque on August 14, this year.
"This construction of a masjid underscores the value we place on religion and the respect we accord of the disparity. We want to foster a culture of harmony rather than of violence by bringing people with different beliefs together," Sobejana added. (PNA)