What would it feel like to be the Avengers for three days?
Look out, Tony Stark's cabin in Avengers: Endgame is up for rent on AirBNB, as listed by Chattahoochee Hills Eventing.
The cabin is tucked away in Fairburn, Georgia and includes three bedrooms, three baths, a pond, a fireplace, free parking, and a first-aid-kit. Affording a maximum sleeping capacity of six, this cabin is perfect for all your heroic needs: the 8,000 acres of Bouckaert Farm could double as a training ground for your Hulk, Captain America, Thor, Black Widow, and all your other assembled Avengers. The cabin is so picturesque that it has also been the setting of Black Panther, The Mule, and many others, according to assistant farm manager and office manager Ed Durden.
But there's a catch: you can only stay over if you bring your own Iron Man suit.
Though the cabin sees many horse riding tournaments and has always been available for rent on AirBNB, it has been swamped with emails and requests from AirBNB customers more recently. Crowd control is thus maintained by staggering prices: the cabin can only be rented for a minimum of three nights, with $800 per night (P41,652.40). Together with fees for service and cleaning, a stay of three nights could cost more than $2,700 (P140,576.85).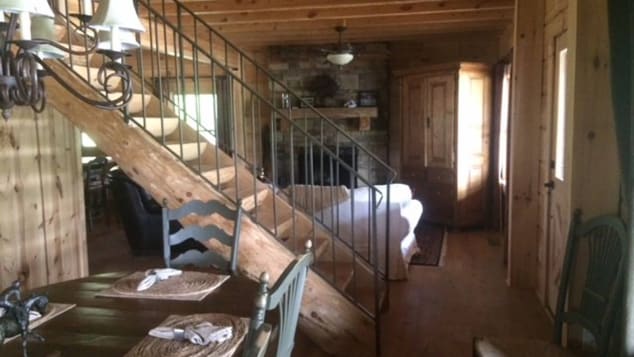 Just remember, this cabin was also the site of Iron Man's funeral; so try not to spend P140,576.85 crying over fond memories of the lost hero (and your empty wallet).