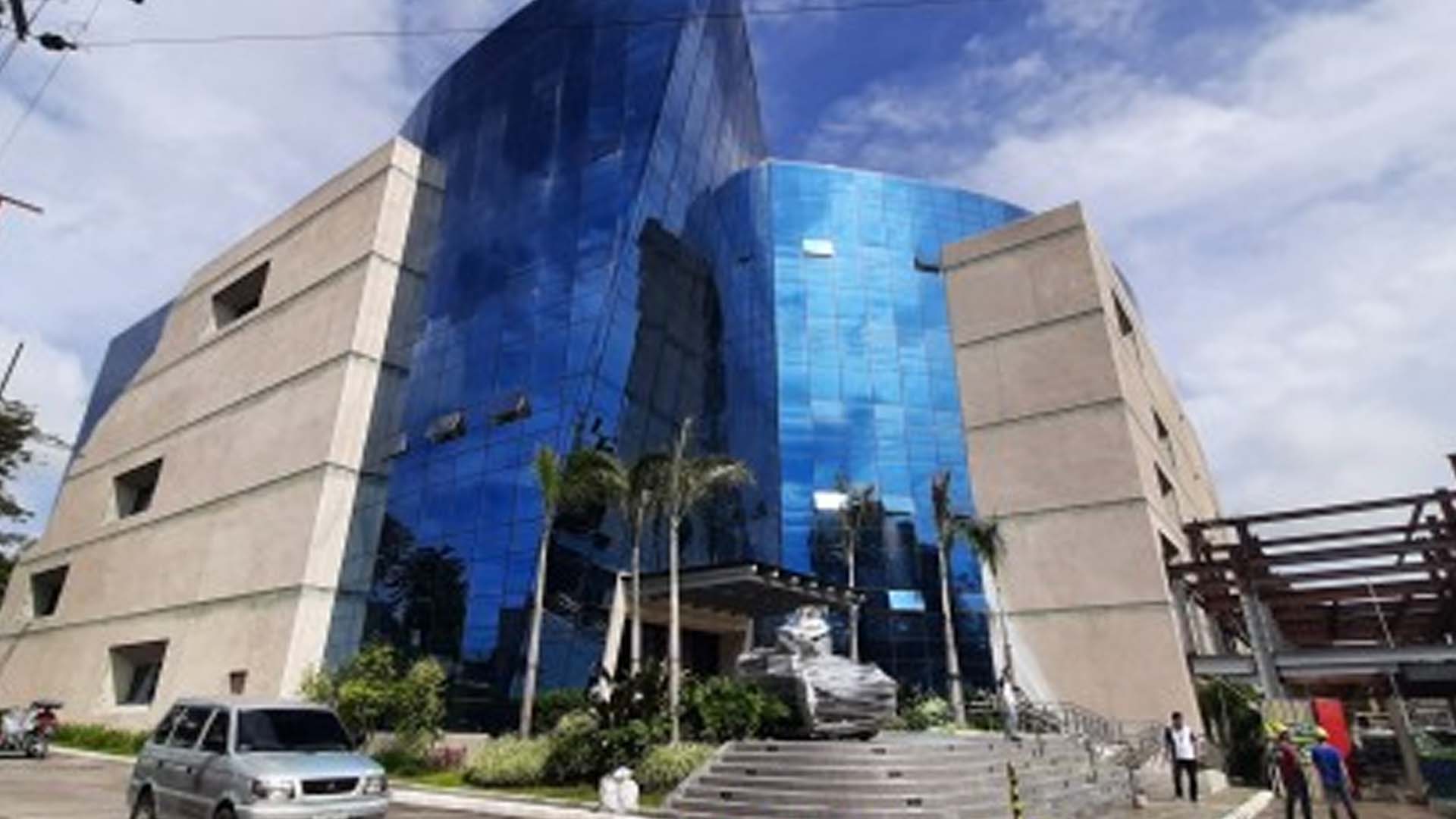 The PHP1.3-billion modern building known as "The Bunker", which will serve as the new Bataan Provincial Capitol, will be inaugurated.
Workers on Wednesday were rushing to put finishing touches on the different floors and surroundings in time for the expected arrival of President Rodrigo Duterte, who will lead the inauguration of the seven-story building.
The building has 26 parking slots in the basement and the rooftop. It has a total floor area of more than 23,000 square meters with each floor having an area of 3,200 square meters.
It is under the Private-Public-Partnership program between MTD Alloy and the Bataan provincial government.
It is MTD Alloy's second project in Central Luzon under the PPP scheme. The first is the government center in Palayan City in Nueva Ecija.
MTD Alloy, a Malaysian conglomerate, funded the project for PHP1 billion while the provincial government's counterpart includes the lot and PHP300 million for the fit-outs.
The provincial government, banks, and other agencies will rent office spaces in the building from the Malaysian company.
After 25 years, MTD Alloy will turn over the building to the provincial government.
The ground floor is reserved for three banks and commercial enterprises while the 2nd floor is for the one-stop Government Center that will house both local government units and national government agencies under one roof.
Home Development Mutual Fund (Pag-IBIG), National Bureau of Investigation, and other government agencies will be among those housed on the second floor.
To be located on the third floor are the Register of Deeds, the Department of Trade and Industry, the Department of Science and Technology, the Land Transportation Office, the Department of Environment and Natural Resources and the Bureau of Internal Revenue.
The fourth and seventh floors will be occupied by the Sangguniang Panlalawigan, different departments of the provincial government and national government offices.
A replica of a World War II armored tank of Filipino and American soldiers can be found at the entrance of the building as if guarding "The Bunker". Portions of the building bombs or cannon fire pockmarks.
The building was so named to remind that Bataan stood its ground even in those trying moments during World War II.
Provincial Board member, Romano Del Rosario, Sangguniang Panlalawigan chair of the committee on tourism, underscored the benefits to be gained from the building.
"Our taxpayers will go here, renewal of license and others unlike before that were in separate places. Just like a person, everything is there. It is package)," he said in Tagalog of the one-stop-shop.
He said that the partitions of the offices in the fourth to seventh floors are made of glasses so that all workers on each floor are visible to each other. (PNA)