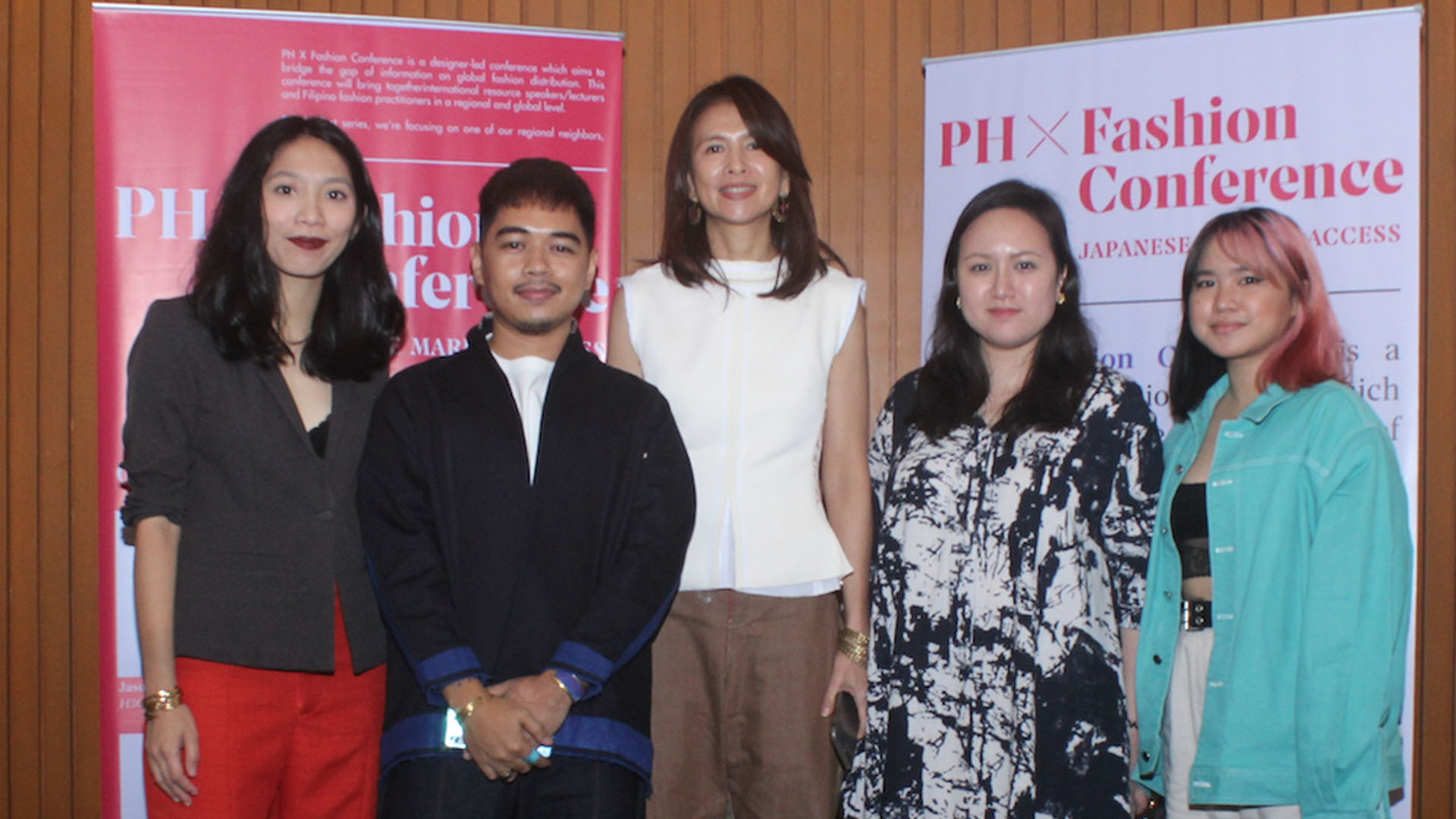 A designer-led fashion initiative, the PHx Fashion Conference aims to provide a holistic, inspirational, and informative experience for Filipino fashion practitioners, and to ultimately expand the market for Philippine fashion.
The PHx Fashion Conference, a first of its kind in the Philippines, will bring together resource speakers and lecturers from both the creative and business ends of the fashion industry to discuss overseas market opportunities and best practices in a regional and global level. It is designed by Philippine fashion practitioners for their colleagues, especially the fashion designers working on their labels.
For its first edition, happening on November 11 – 14 at the Philippine Trade Training Center in Pasay City, the PHx Fashion Conference will focus on Japan and how fashion businesses from the Philippines can break through this abundant market.
"The Japanese fashion industry turns over sales of approximately US$143 billion. It's one of the most exciting and most important fashion markets in the world," says Teresa Matera, PHx Fashion Conference project adviser. "That's why it's also exciting to look into it and see how we can learn from it."
With speakers from Japan, together with some of the biggest names in the Philippine fashion industry, the four-day PHx Fashion conference will dive into the Japanese market's culture and patterns, export costings and pricings, and modes of distribution. It will also discuss how Philippine fashion can create a relevant global presence, and how Filipino designers can compete in today's digitally operated global fashion industry.
Award-winning Australian fashion director and editor Jason Lee Coates, and marketing and business administration expert Hirohito Suzuki of H3O Fashion Bureau will be among the speakers at the PHx Fashion Conference. Established in 2006, H3O discovers the freshest brands and emerging talents from Japan, Asia, and the world, and helps them in creating a strong base in the Japanese fashion industry and the global market as well.
Conference speakers also include: Current president of the Fashion and Design Council of the Philippines and founder and creative director of ARANAZ Amina Aranaz-Alunan, fashion retailer Mike Concepcion, London-trained Filipino fashion designer Carl Jan Cruz, former fashion and lifestyle journalist and co-founder of Tokyo-based skincare brand Damdam Giselle Go, DTI-CITEM executive director and former fashion editor Pauline Juan,  founder and designer of Tokyo-based Filipino clothing and shoe brand JMan Johann Manas, fashion consultant and former model Teresa Ortiz-Matera, and co-owner and design director for Proudrace Rik Rasos. More speakers to be announced soon.
Aside from the series of creative talks, panel discussions, and workshops, select participants will also get a chance to have their design portfolio reviewed by H30 Fashion Bureau's Jason Lee Coates and Hirohito Suzuki and LIT Fashion Consultancy's Teresa Matera-Ortiz.
The PHx Fashion Conference is co-presented by The Department of Trade and Industry (DTI) through its agency The Philippine Training Trade Center (PTTC) and Fashion Design Council of the Philippines. Makati Diamond Residences is the conference's Official Hotel Partner. The PHx Fashion Conference is also in partnership with Bench and My Kartero, and is supported by SoFA Design Institute, De La Salle-College of St. Benilde, Fashion Institute of the Philippines, and University of the Philippines.
To know more about the PHx Fashion Conference, please visit www.phxfashion.org and follow @phxconference on Instagram.