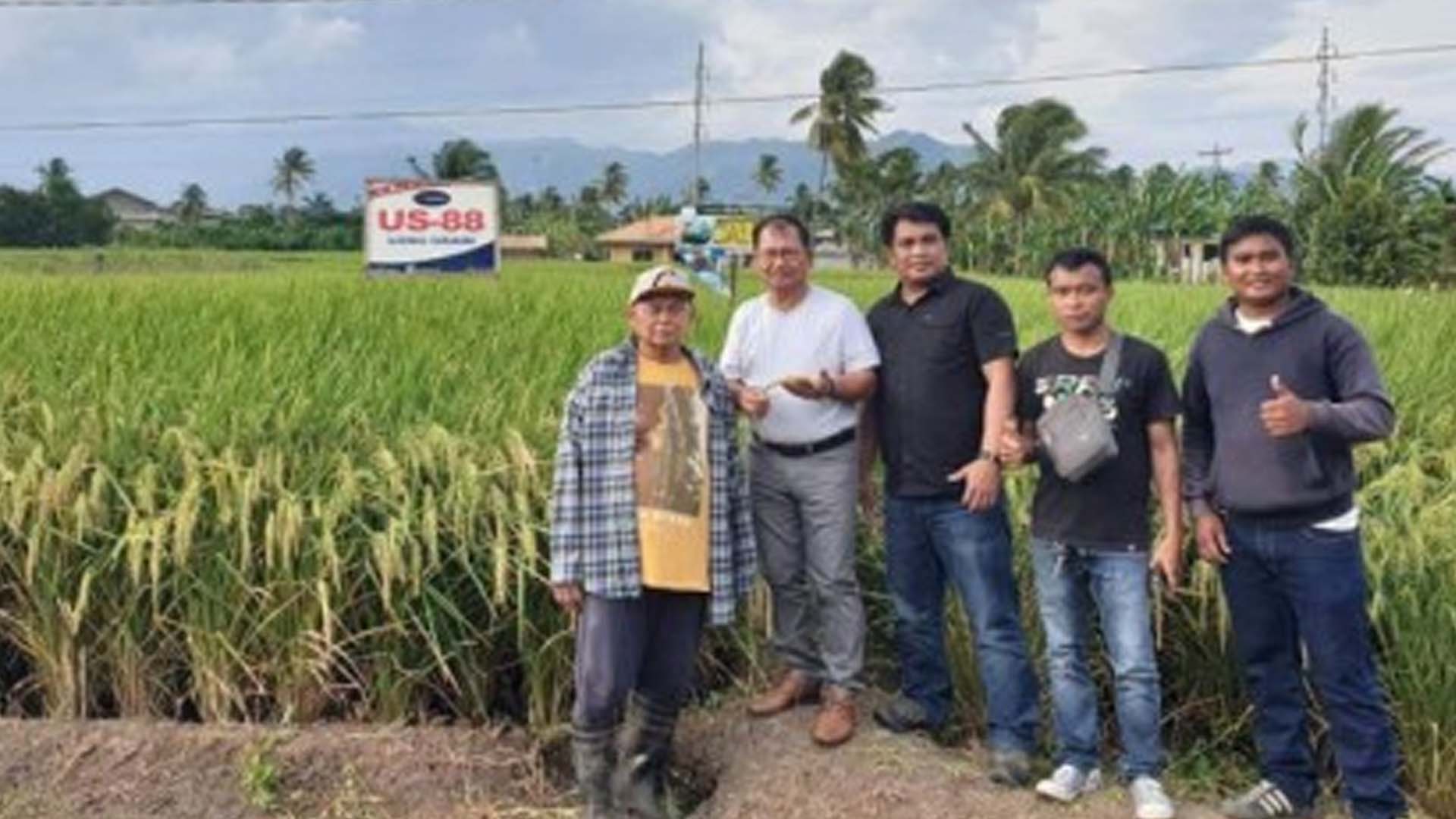 A forum on organic and premium rice as well as Adlai farming organized by government and private sector spearheaded by the Mindanao Development Authority (MinDA) will be held on September 20 at the Grand Regal Hotel.
MinDA Secretary Emmanuel Piñol, in a statement issued on Monday, said "the forum marks a shift in the direction of rice farming in Mindanao, as the massive inflow of imported rice has boxed out local farmers producing ordinary rice from the market resulting in very low farm gate prices, to as low as PPH10 to PHP12 in many parts in Mindanao."
Also participating in the forum aside from private groups are organic rice farmers' cooperatives.
Piñol said the shift to premium and organic rice farming in Mindanao is expected to open a niche market for health-conscious consumers, a market opportunity for rice farmers affected by the rice tariffication law.
The forum, dubbed as "Looking beyond Rice Liberalization: Growing and Marketing of Premium, Organic Rice and Adlai," aims to gather farmers' groups, private companies, local government units, and the regional offices of the Department of Agriculture which promotes Adlai farming.
Adlai or "Job's Tears" is a wild grass with round grains, grown and consumed by tribal people as a staple food. Interest in the Adlai has grown over the years because of its reputed health benefits.
Don Bosco Multi-Purpose Cooperative, which pioneered the export of organic black and brown rice, will make a presentation on organic rice farming and the different black and brown rice varieties. As earlier reported, Don Bosco could not produce enough volume for the local market, an indication of huge market demand for organic black and brown rice.
Organic farming advocates will also share their experiences.
Invited as resource persons are former Congressman Eric Acuña will lecture on the benefits of organic fertilizer called AMO which many farmers have used with positive results; Zamboanga Sibugay Governor Wilter Palma, known for his advocacy on organic rice farming, will share his province's successful organic rice farming program; and Seedworks Philippines will introduce two hybrid rice varieties which could be grown organically with outstanding eating quality – Tatag TH 82 and US 88.
Meanwhile, Piñol said that prospective premium and organic rice importers from Papua New Guinea, led by Central Province Governor Robert Agarobe, and the United States of America are expected to attend the forum, a move to link rice farmers to international markets.
"The forum is open to all interested farmers but since the venue is not large enough, seats and food will be on a first-come-first-served basis," the statement read. (PNA)